When Beat Studies set out to produce our debut album Abstract Architect, I knew I wanted a distinct sound that was consistent throughout the track list. I started off with a jazzy Rhodes piano loop on almost every track to set the tone for the album. I've been playing piano for over 30 years, and have built up a lot of riffs and chord progressions in my head that I was able to finally put down to tape.
Listen and Download the Abstract Architect Album Now
Our process was quite simple. Once we dialed in the sound patch and got the loop flowing, Wallace III and I would fire up the Maschine and start finding our drum programs.
This has always been a favorite part of the process for us; tapping pads and bobbing heads until the wee hours of the night. Time would fly by as we got lost in the groove. Bass lines and synth textures would eventually find their way into the project to fill out the frequency spectrum until we felt we had something.
Usually, Wallace and I would end up with an 8-bar pattern and more tracks than the song needed. We'd then set that idea aside and move onto another. This was the brainstorming phase, the FUN. We were excited to be reunited in the studio and inspired by my new bank of Native Instruments sounds to experiment with. We scheduled regular Wednesday night sessions to develop our ideas and always bang out more beats.
After a few months, we had a solid foundation to build from.
That's when I called my old friend and music producer Kenneth Lovell. He owns a small record label through Pacifica Music called Blue Green Submarine and I thought he might be able to help guide us in the direction of making an album. At the time, I had no idea how involved he would later become. He simply agreed to come by my studio and give our music a listen. Kenneth liked what he heard and helped categorize our hodgepodge of beats into musical styles.
Some beats were swampy and bluesy, while some were electronic and synthetic. Some were lo-fi trip-hop sounding, while others were simply not very good.
One "style pile" that seemed to be the most prevalent was this acid-jazzy instrumental hip-hop vibe that we would often find ourselves coming back to. Kenneth suggested we stay in that lane and advance the tracks with that tone and vibe to give the album some cohesion. Seems like perfectly logical, obvious advice right? Well, for some reason it didn't occur to us until that moment. We were just randomly jamming all this time and now we had a clear direction. A genre!
We spent the next several weeks beefing up those tracks, adding layers and taking away others, mixing, tweaking, and bringing instruments in and out of our arrangements until we got them nice and tasty. "Oh yeah, we're ready," we thought.
We had no idea our work was just getting started.
We called Kenneth back for another listening session and yes, he was really feeling it now. We had a distinct sound and it was a good one. "Now you need to make some changes," he told us. You see, our monetization plan for this project was not to sell CD's at shows or try to get a million plays on Spotify. Wallace and I were composing this album for the purpose of TV and film licensing.
We had originally arranged the music under a formula more conducive to MC's laying their verses and hooks over a beat, but were now tasked with making distinct changes to keep the songs from being at all repetitive. Video editors can loop shit. TV producers looking to license music for video want variety in their tracks: a distinct build, break, change and sting ending. Having more to work with gives them more value for their licensing fee.
Then, to add even more value, Kenneth told us we'd be delivering the final Abstract Architect masters as Stems.
Stems are multi-track packages giving the end user access to separate drums, bass, chordal, and melody. This would give editors the ability to mute and solo individual tracks allowing even more control over the arrangement that eventually makes it into their show or film. This seemed especially exciting because I'd heard of DJ's using Stem files for live remixing.
Kenneth also agreed to mix and master the project as a part of our agreement to put out the release on his label. We had a deal!
And a lot of work still head of us.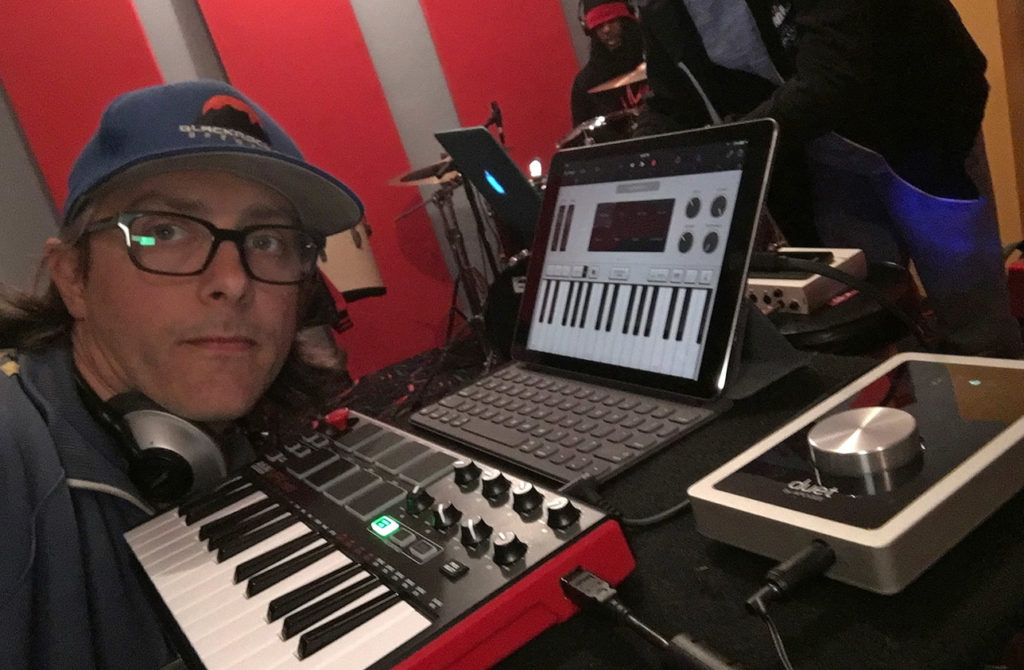 We found ourselves back in the lab, listening to our familiar beats in a completely new light. "How can we change these up and throw the listener for a loop," I thought as I stared blankly at the stacked tracks in my Logic project. Then I just pulled out the keyboard and started playing. Ideas soon began to emerge as I entered brainstorm mode again.
It was like writing a completely different beat, then marrying it to the other loops we'd been massaging for the past few months.
I found this step in the process to be very satisfying.
I was taking it to another level and pushing myself to make better, more captivating music so when we presented our songs for review, they were truly ready. Beat Studies had its unique and evolving arrangements to complement our distinctly defined sound. Now it was time to start mixing.
Abstract Architect was going to be mixed at Doppler Studios on Pro Tools, so I had to meticulously bounce down each track of each song and deliver it for the final mix. While this process was a bit tedious, the sweet reward of hearing my tracks find their place in a fresh mix was well worth it.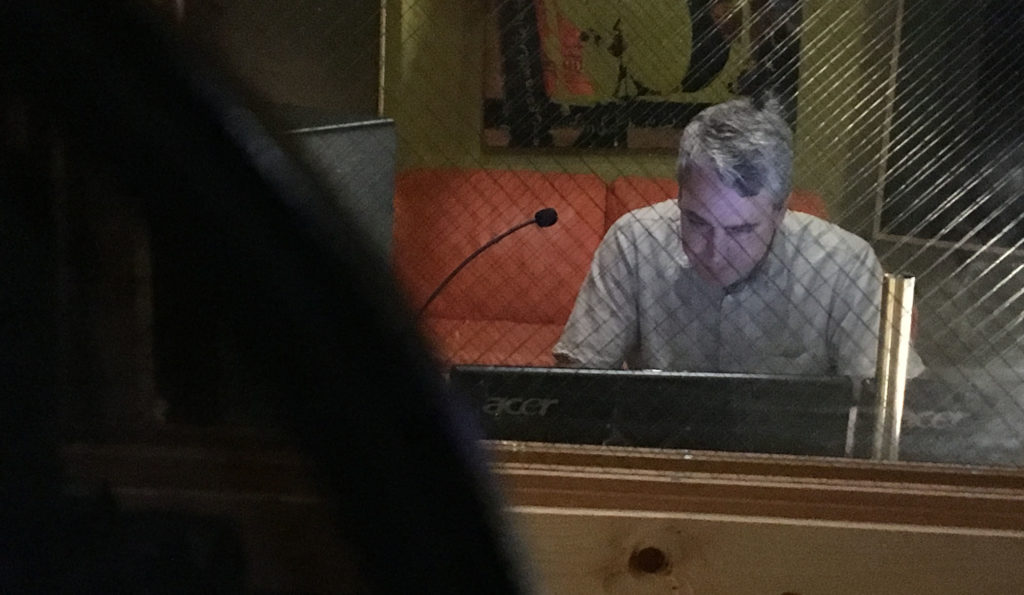 Now Kenneth was at the controls and I was sitting behind them, listening to our music in a finely tuned room through amazing monitors. I sat in for all the mixing sessions, giving my suggestions, experimenting, and learning as the songs came to life right before my ears.
I would take the mixes with me and listen to them on various speakers, ear buds, car stereo and home sound system, and come back eagerly to the next session with my notes.
Sometimes Wallace III would join us for these sessions, but it was usually just Kenneth and me. As we saw opportunities to improve the songs, Wallace and I would often go grab a percussion instrument and add a track here and there. We even added rap vocals to one of the tunes from our friend Ozy Reigns.
At long last, the album was done.
"Any more changes?" Kenneth asked. "Nope, we're good," I replied and we called it a wrap. A couple weeks later, the masters arrived along with the Stems of all 10 songs. I listened one last time with a sense of pride and accomplishment that I haven't felt in quite some time.
Now the songs have been sent-off to the distributor (to hopefully be licensed for the next big hit on Netflix), but even if they're never picked up, that's okay. I had the time of my life making music with people I love. Now it's time to share it with you. Thank you for reading the Beat Blog and supporting Beat Studies. I hope you enjoy our album.
Listen and Download the Abstract Architect Album Now

Cover design by Bert Chestnut of Dark Bubble